Florida is a beautiful state that is more than 400 miles of peninsula. It's the home of incredible amusements that draw people from worldwide like Universal Studios, and Walt Disney World it has beautifully clear springs and rivers, and the Miami party don't stop. Today though, we are visiting the Florida Keys. At the end of Florida, there is over 100 miles of ocean, bridges and tiny islands called The Keys that have turquoise waters, and white sand beaches. There are some small uninhabited islands, and some are large enough to support intimate communities.
At the tail end of that 100 mile stretch, you reach Key West. It is the Southernmost city in the United States. On your way down, it is easy to see schools of exotic fish, corals, people scuba diving, snorkeling and fishing. For those who want to escape the busy trappings of city life, Key West has become a paradise where they can walk barefoot, catch their dinner for the day, meet everyone in town, and enjoy the nature. Not to mention the artistic community that has sprang up there. Writer Ernest Hemingway lived in Key West part time and the sunsets here surely must have been part of his inspiration.
I personally did not know that America has a coral reef, but it does have a solitary colony off Key Largo. Largo is the largest key and you can experience America's reef there at John Pennekamp Coral Reef Park for just 50 cents per person and $3.75 per car. There are also $13 glass bottom boat tours, and $24 snorkeling excursions. You can bring your own gear, or do the shopping when you get here, as many local dive shops rely on tourists that prefer to travel light. You can also head out for an epic all-day deep sea fishing quest. There is also no shortage of hotels, cottages, motels, or commercial camping to meet your desires. Experience the laid back part of Florida, and visit the Keys next time sunny, warm weather calls you.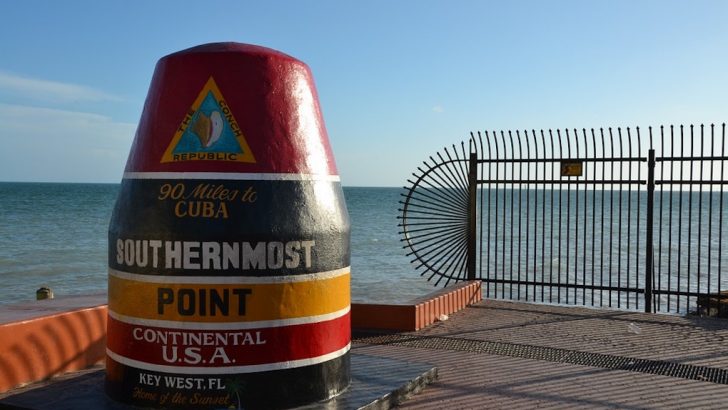 Stay tuned as we share more places for American tourism that you can visit for a world of experiences, that are not a whole world away.