Parrot Cay is a 1000 acre, all-inclusive, private island resort that is the epitome of tranquility and luxury. Only a 30 minute boat ride from Providenciales, at Parrot Cay Resort, you will experience the rare level of privacy, requiring a boat ride to any nightlife or shopping off the island.
This resort is award-winning and accommodations have soothing, unique decor and selections vary from rooms, suites and villas. Villas and houses have their own private pools and many with direct beach access and private butlers.
Dining is stellar and offers Caribbean rich seafood, fresh, local and organic. Dine by the poolside where you can enjoy contemporary Asian at night and the Terrace Restaurant specializes in modern Mediterranean cuisine.
Enjoy Asian-inspired treatments in the world famous COMO Shambhala Retreat including holistic approaches, Pilates, aromatherapy, yoga, nine treatment rooms, massage rooms, Japanese baths.

Activities are endless with all the amenities at this resort, especially with the mile of pristine beach and gorgeous clear, blue ocean. Learn more about COMO Parrot Cay at the link.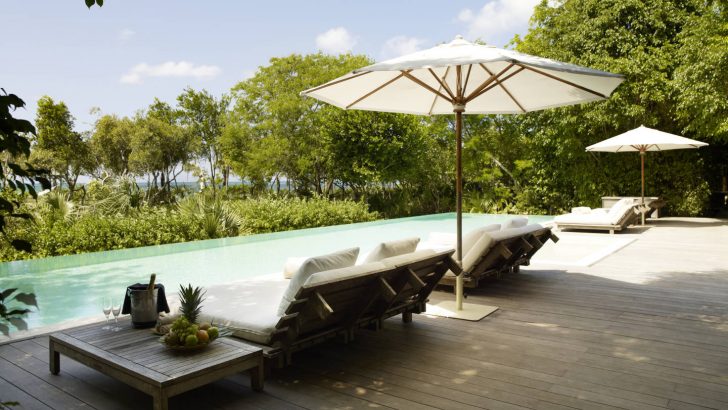 Images: COMO Parrot Bay Resort