If you want to escape from your everyday, stressful life, we found the perfect island getaway to escape to, Sugar Reef Estate on the stunning island of Bequia in the Grenadines.
This 65 acre coconut plantation sits right on a gorgeous bay and has its own private, beautiful beach. On this idyllic island, you will enjoy tropical birds, friendly people, many beautiful waterfalls, unspoiled reefs and even an active volcano!
Recently updated, The Sugar Reef Estate offers eight guest rooms, some at the Beach House and others at the French House all built of stone, mahogany and all eco-friendly. They have cathedral ceilings, huge verandas, French doors and the best of the island breezes.
Beachfront guestrooms are elegant with private gardens, hammocks and steps from the breathtaking beach and bay. All accommodations evoke true Caribbean lifestyle of the plantations 18th century heritage.
While visiting this jewel of the Caribbean, Bequia offers authentic Caribbean cuisine, exotic fruits, unspoiled coral reefs to snorkel or dive, hikes to the volcano, awesome local music and dancing, true Caribbean design and pure relaxation only Bequia can provide.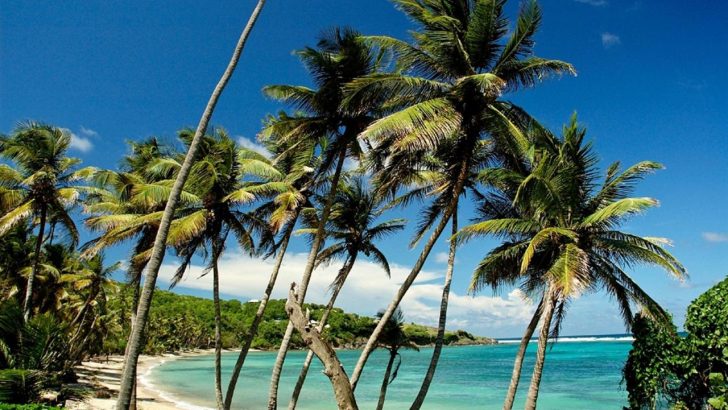 Photos provided by Sugar Reef Bequia