Located about 500 miles south of Florida, the 37 mile long chain of Turks and Caicos Islands boast dreamy turquoise water, stunning beaches, prime snorkeling, and quiet, natural beauty, a great destination for perfect tropical vacation. It is no wonder why the motto there is Beautiful by Nature.
Point Grace Resort is situated on Grace Bay, one of the best, most pristine beaches in the world. This resort is a beautiful, remote resort, and a perfect Caribbean retreat, that won the World Travel Awards as the Caribbean's Leading Boutique Hotel for six consecutive years.
There are 7 sure styles here and every suite has every luxury including exquisite and comfortable decor, WiFi, flatscreen TVs, Italian granite and handcrafted antiques. For the lovers or those looking for love, the Cottage Suites are perfect. They feature both pool or garden views with separate master bedroom and en suite bathroom with separate shower and bath. There is plenty of room for stretching out with a formal living room and spacious terraces.
For a pick me up, dine at Grace's Cottage for a unique mix of Caribbean and gourmet cuisine, with an extensive wine list. The teak chairs there are arranged for intimacy while dining and the food is prepared with local influences and ingredients. The Hutchings Restaurant has a tropical garden setting that has casual foods, and Caribbean classics as well.
Get a wonderful massage by the sea in a spa cottage. Thalasso Spa makes that happen by providing rejuvenating treatments with seaborne products. Sea water, sea muds, and select seaweeds are used to enhance your seaside massage experience with utmost privacy.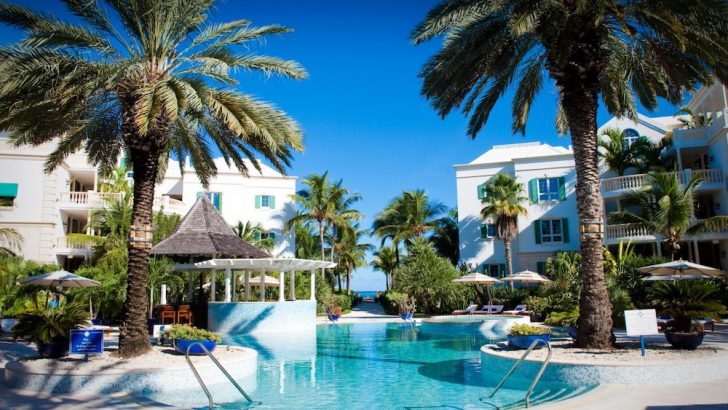 Not one for lounging your entire vacation, then engage in some of the numerous activities that are available surrounding are numerous, including scuba diving, snorkeling, kayaking, boating and fishing, windsurfing, sailing, parasailing, golf, sightseeing and pure adventure. What are you waiting for. Tropical luxury, and relaxation await you at Point Grace Resort, Turks & Caicos.