We are already in February and this year is flying by. Soon the snows will give way to new growth, warm, and Spring excitement. If you have had a long winter and have not had the chance to enjoy snow where you are, then here is your chance. The Beaver Creek Lodge in Colorado is full of fresh powder that you can enjoy for a while longer.
Beaver Creek is a mountain town that prides itself on ski runs, parks, and beautiful places to hike. There are theaters there for concerts, and comedy, and the children are welcome here for skiing, as well as a Children's museum to keep your little ones entertained and happy while you soak in all the wintery beauty.
The Beaver Creek Lodge is there to help you feel the warmth of winter with some extraordinary lodges, ski lessons, rentals, and cozy, upscale amenities. You will get awesome views of the mountains, stunning suites and a staff so friendly you will want to take them home with you. Beaver Creek Lodge is an all-suite ski resort is centrally located in Beaver Creek and opens directly into the heart of the village.
Guests there take the Centennial Lift to get there, and on arrival you are treated to a luxurious and warm feeling along with cookies and hot chocolate that wait for you in your suite. Your suite will have a fireplace and kitchen, along with awesome amenities and many activities for all. Beaver Creek Lodge boasts six styles of suite including the Queen and the Condo Suites.
The most special Condo Suite has three bedrooms and three baths for the family. The master bedroom has king bed, and the dining and living areas are spacious so that you can enjoy each other's company. There is a full sized kitchen to throw down in, and a cozy fireplace to set the mood. If you are not in the mood to cook, dine at the modern Revolution Restaurant for delicious cuisine.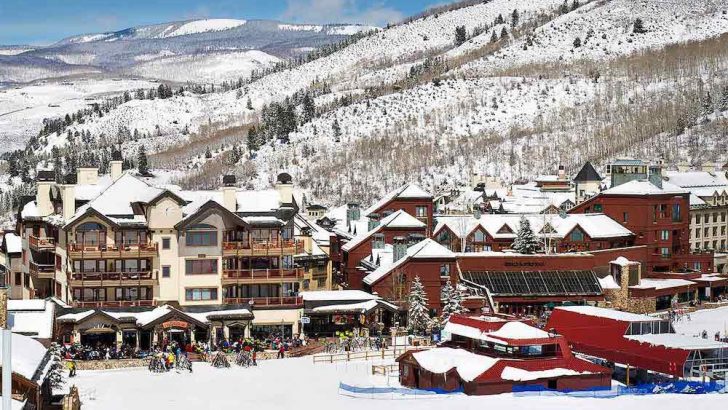 Activities are endless and include skiing, snowboarding, ice skating, snowmobiling, dog sledding or on-mountain dining. You can rent your equipment equipment on-site, making the whole experience trouble free and convenient. Beaver Creek Lodge is a hidden jewel with reasonable rates for all who wish to let their mind wander beyond the mountains in this winter wonderland. Learn more at the link.