Sugar Beach is a luxury resort in St. Lucia. This island makes the perfect setting for a time you will always remember, and want to return to. The people here are super nice, whether you meet them on the street, or as a service member at the resort. The green foliage, golden sands, and the Caribbean sea also makes for views that other islands envy.
The accommodations at Sugar Beach Resort all have elegant style and modern sensibility in Guestrooms, Villas, Beachfront Bungalows, and residences. In addition to style, these rooms are comfortable, and are powered and sourced with an environmentally sustainable stance. If you are a beach side type vacationer, then the Luxury Beachfront Bungalows are for you.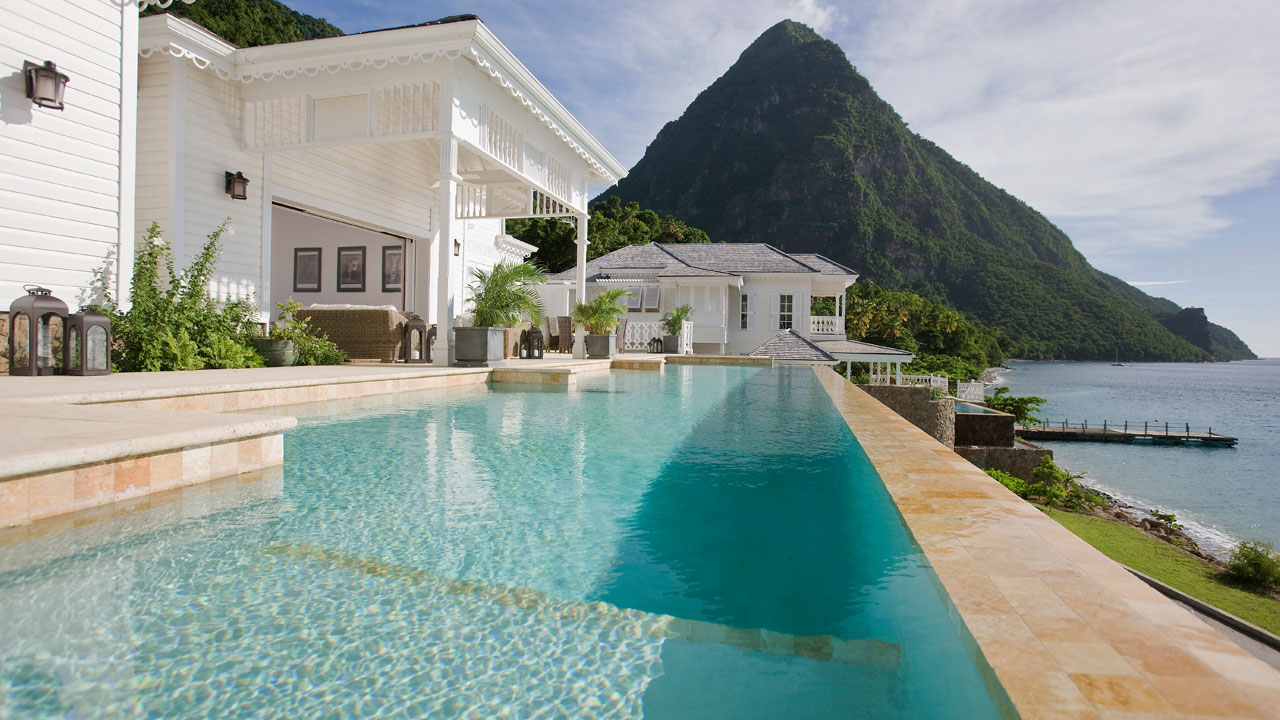 Those particular bungalows are 645 square feet (59.92 m²) with king sized four-poster beds, butler and turndown service, private courtyard, plunge pool, walk in closet, Egyptian linens, Wi-Fi, large flatscreen TV, Nespresso Coffee maker, large bathroom with walk-in shower, magnified mirror and blow dryer, free standing tub, premium bath products, bathrobes and slippers.
Other property amenities include the world-class Rainforest Spa, full PADI dive facility, delicious waterfront dining along with chic bars, seclusion and stunning natural beauty. This resort mixes 18th century colonial architecture with modern amenities that pamper you and provide perfect privacy and stellar service.
There are over 100 acres of lush, tropical rainforest and stunning beaches await you whether you are a sun worshiper or an adventure seeker. There are sports and fitness centers. You can scuba dive, snorkel or take a tour of this beautiful UNESCO site with a climb up the Gros Piton, shop in the Soufriere market, visit Pigeon Island (a national landmark), or visit the world's only drive in volcano. Adventure, relaxation, and luxury. What else can you ask for in a resort. Check out rates, and specials at the link.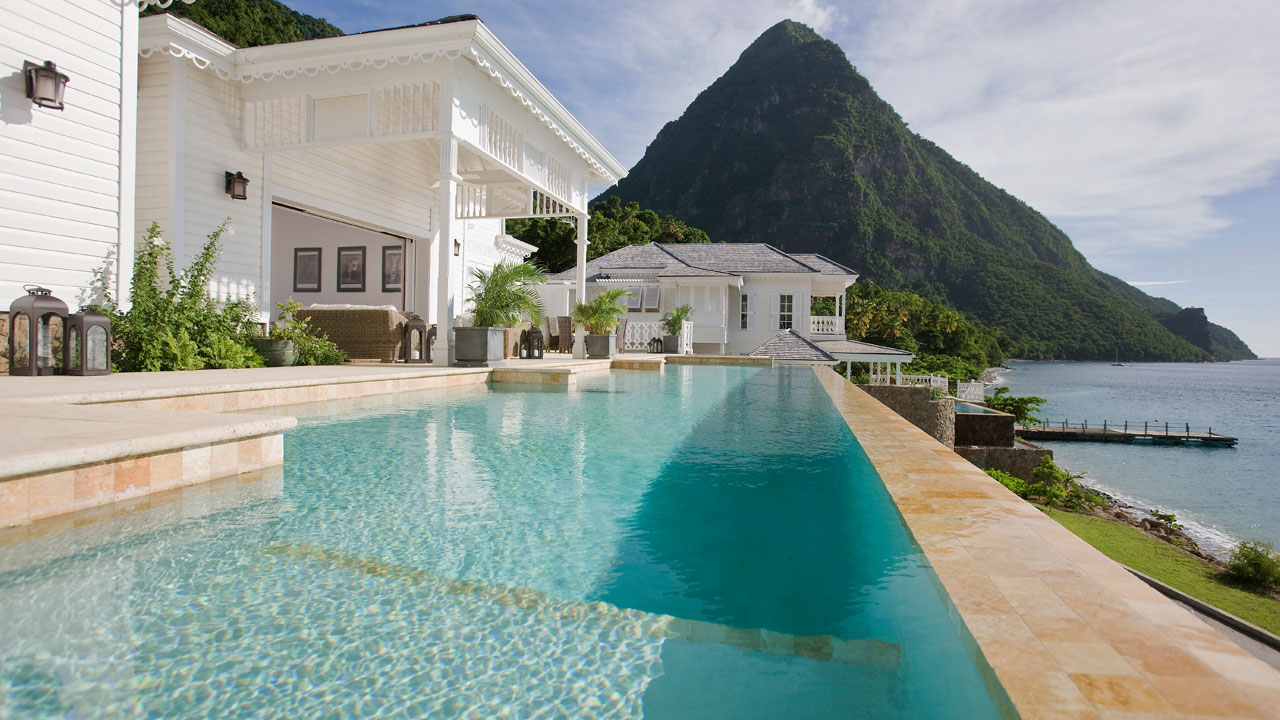 Images: Sugar Beach Resort