What if we told you there is a hotel that will give you a ride to town or the beach in a Bentley, and send a "sun butler" to apply sunscreen and deliver private massages to your room. Sound like heaven on earth? Then you need to book a getaway at the Muse Hotel near St. Tropez.
St. Tropez is known for its beaches of course, with Pampleone being the most famous. There is a bustling art scene, mouth watering French delicacies, exquisite shopping, enjoy naval and film culture, and all encompassing views. Muse Hotel finds itself right at home in it all.
At the Muse, you will also find breathtaking gardens, a tennis court, awesome spa, gym, library, music, films, and complimentary bikes. Most suites at this awesome hotel offer private plunge pools and a large resort infinity pool that is lined with cabanas and loungers. One luxury suite even has its own bar, wine cellar, private massage room, garden, and large, private terrace.
No need to bring your electronics either as they furnish iPads, iPods, free WiFi and a Playstation 3. If you forget your beach supplies, not to worry as they furnish towels, sunscreen and sunglasses. There are also yoga and pilates classes and a personal trainer for hire.
The hotel restaurant, M, is located poolside and serves Mediterranean style cuisine made from fresh picked local ingredients, or have a chef prepare a private meal served in your suite or wherever you desire. There is also a poolside bar for cocktails, wine or healthy smoothies. See St. Tropez and when you do, stay with Muse Hotel for an outstanding, and luxury stay.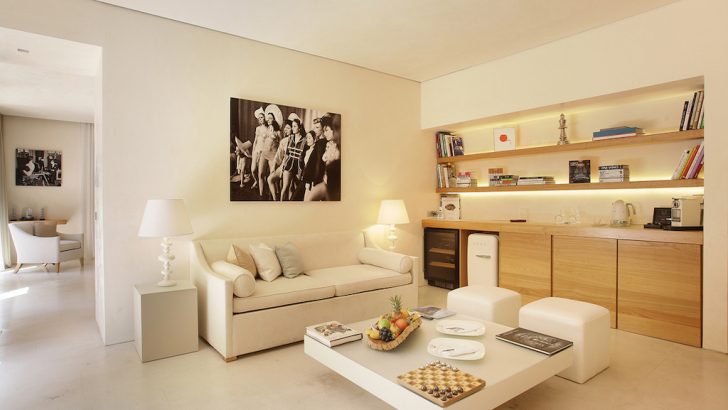 Images: MUSE Saint-Tropez