Vermont is that green place you escape to when the city streets get you down. It is not only known for the greenery there, but also for the thriving food scene that appreciates cheeses, heritage farmed meats, Ben & Jerry's Ice Cream, and world class beer. You can also hunker down and stay at Twin Farms, in Barnard, Vermont.
This 300 acre estate is the number one small hotel in North America that is known for its boutique accommodations, seasonal experiences, relaxing activities, and its exquisite dining. Here you have Cottages, the Farmhouse, The Lodge, and 4 styles of rooms to choose from that feature gardens, antique decor, fireplaces, claw tubs, and views of Mount Ascutney.
Dining here is included and consists of fresh, locally grown herbs, vegetables, and more that are prepared to your liking and dietary preferences. To compliment their daily menus, Twin Farms offers wine from their 15,000 bottle collection, to pair with your meal perfectly. The day starts with fresh juices, pastries, and pancakes, and continues with lunch, and finishes with an unforgettable dinner that you will visit later just to enjoy it again.
Twin Farms will also make your special occasion pop. They are well equipped in habit, and space for events like weddings, family reunions, and corporate retreats. You and your team can enjoy activities like Bee Tours, Bicycling, Billiards, and live music.
For the active side of you, there is also canoeing, skiing, spa, swimming and a fitness center. So for a relaxing time with nature, calmness, and wonderfully prepared cuisine, and wines, choose Twin Farms.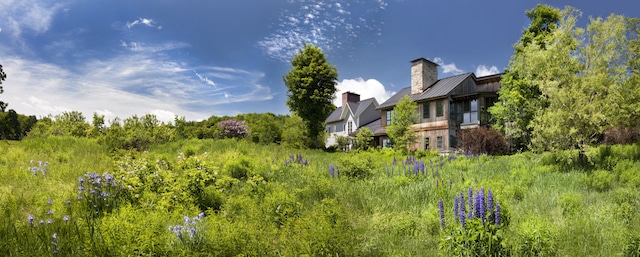 Images: Twin Farms Lodge