Vanuatu is a South Pacific series of islands that are perfect for scuba, and snorkeling in which you get to explore underwater caves, and old shipwrecks. If you are not such a swimmer you can enjoy national museums, volcanoes, sit beach side, and look out over peaceful lagoons, and waterfalls.
Warwick Le Lagon Hotel is a beautiful place to lay your head in Vanuatu that has refreshing rooms, an attentive spa, and activities that you may want to write home about, or on your social medias for sure. There are three amazing restaurants, as well as a bar to wet your whistle.
The accommodations here consist of rooms, bungalows, and villas that share garden, and lagoon views. Some like the Erakor Residence has 180 square meters of space. It overlooks the Erakor Lagoon with a two bedroom, luxury set up. The rooms are separated by a generous living area and each has en suite bathrooms with Master spa bath, private plunge pool, and space for four.
Dining here is a treat as you have Lagoon Terrace Restaurant that has an international buffet, Pool Grill & Bar that serves contemporary Vanuatu fare with a contemporary twist, and Wild Ginger Restaurant and Bar that celebrates modern Asian flavors. The Lobby Bar has teas, coffee, small snacks, cocktails, and their famous Piña Colada. It's a must try!
Finally, when you are in need of relaxation, step foot into the Oasis Spa. Relax and indulge in a treatment that it tailored to you, using premium Volcanic Earth brand products. Your skin will look great and your stresses will all melt away, like they do with one visit to the Warwick Le Lagon Hotel. Learn more by visiting them on the web at the link.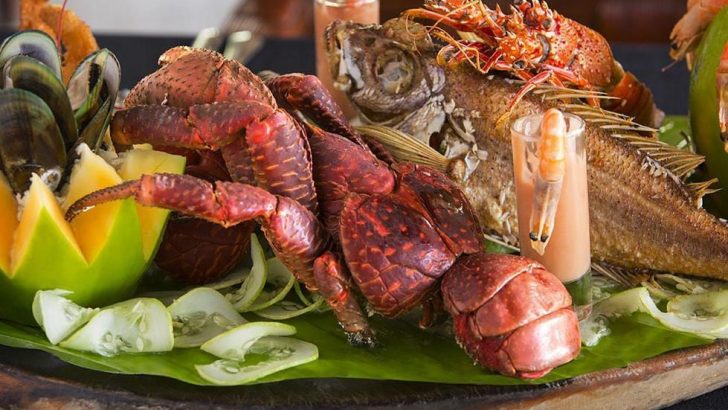 Images: Warwick Le Lagon Hotel