The Hotel De La Paix Cha-Am Beach is the epitome of pure designer minimalism with a giant marble stairway, stunning mesh and stone structures, and mellow music oozing from the walls. It is heaven in Thailand and shares a reflection pool and breathtaking ocean views.
The furniture throughout this resort are made of local aged wood, and the lighting in this wonderful hotel makes it special, together with private pool villas, pristine beach, peaceful spa and rooftop bar.
The accommodations are spacious and minimally designed with private plunge pools, flatscreen TVs, Apple TV, music, movies, minibar, luxurious bath, plush linens and other amenities.
You can fully relax at this hotel with an adults-only Chill Pool, beachfront pool with ocean views, yoga classes, and mountain bike rides. Other activities include a fishing village nearby, snorkeling, culinary tours, and even champagne picnics.
The cuisine offers the BEST of local dishes at the Motion Restaurant on-site and it is located by the pool for a relaxing ambience. If you want a more lively evening, head to the rooftop bar, Clouds for pizza or Italian-style seafood.
There are also candlelit beach cabanas for private dinners. The Red is the fashionable bar on-site and is very modern and has a huge cocktail list and healthy drinks during the day. Learn more about the exciting Hotel de la Paix Cha-Am Beach at the link.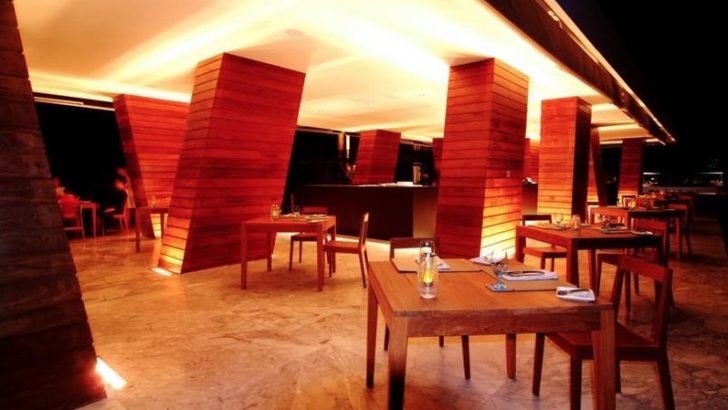 Images: Hotel de la Paix Cha-Am Beach