Mexico is the order of the day, and we came across this old coffee plantation that has been converted into a luxurious hideaway for those who seek tranquility. The Hacienda de San Antonio was completed in 1890 as a colonial style estate.
Today, it is surrounded by coffee plants, thick bamboo, immaculate gardens and tropical vegetation that creates a haven of peace. Off in the distance you can also see a smoking volcano that adds to the natural wonder of this place that speaks to a hacienda type life.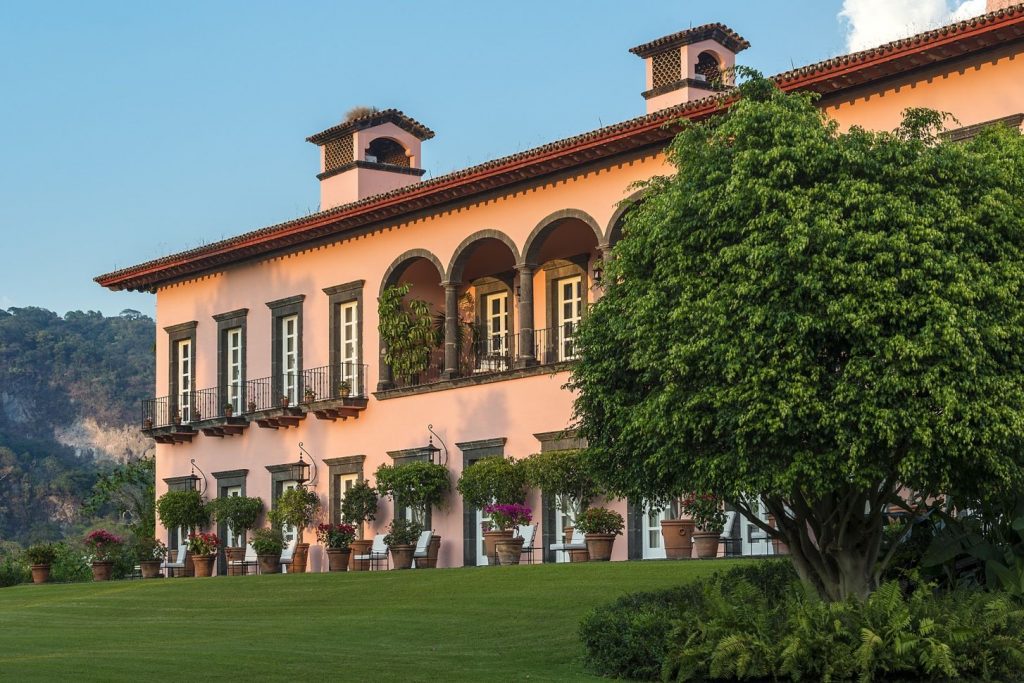 The richly decorated rooms at the Hacienda feature the Volcano View, Grand, Garden View, or the River View Suites. There are 8 suites total, 6 of which have a volcano view, backyard garden, and private terrace. Other rooms have second floor step out balconies, aqueduct, and river views with king size & twin beds. Each space ranges from 540 to 640 square foot. The bathrooms are large with bath and shower, and suites have an in-room fireplace as well.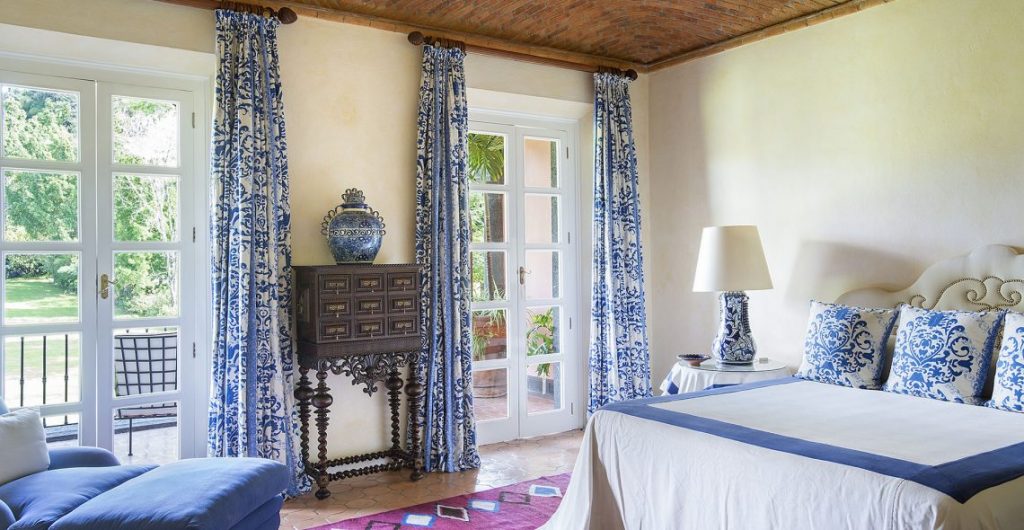 The grounds of this estate also feature an 110 swimming pool, a tennis court, a beautiful stream running through the gardens, gym, massage and beauty treatments, free Wi-Fi and comfortable loungers for sunning by the pool. The Hacienda also grows the fruit and veggies that find their way into some delicious Mexican and European inspired cuisine. For those who like it more private, the staff will set up a private dinner near the garden's fountains.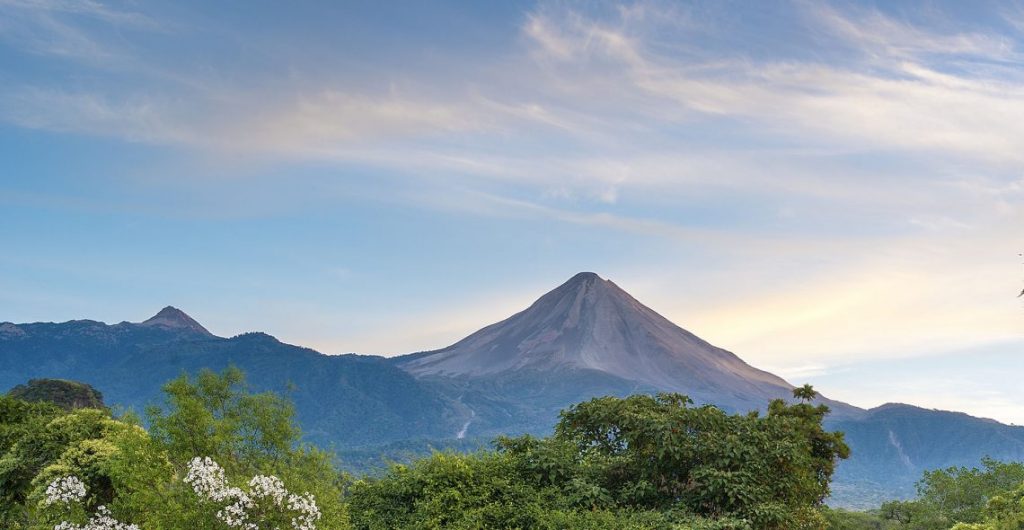 For the adventurer in you, there are expert guides there to take you climbing the volcano, horseback riding, have a lake side picnic, or head into Camala or Colima for some excellent shopping. You can also get in on a coffee and cheese tour, experience animal driving on the ranch, go bird watching, plan a biking tour, or launch off on a paddle board. Enjoy Mexico to its fullest at Hacienda de San Antonio that is eco friendly and ready for your arrival. Learn about rates and more of this resort at the link.