Whether you are an old pro, or new to safaris, we have one for you in Kenya that will set the bar for luxury safaris for you. Campi ya Kanzi is an award-winning eco-lodge with boutique flair. It lies on 283,000 acres of reserve that is owned by the Maasai people of Kenya. Their pride shows in the lands they inhabit, and they are keen to share the majesty held there.
Ernest Hemingway referred to Campi ya Kanzi as Camp of the Hidden Treasure in his work, Green Hills of Africa and when you see it in person, you will know why. Some things that stand out are the 6000 feet (1.83 km) mountains that are covered in verdant forest and pierce the clouds. The animals, insects, and birds are all very unique as well. Whichever season you decide to visit, you will see a wide array of animals.
Not only does this lodge check all the boxes when it comes to luxury, and awesome safaris, it is also eco-friendly. This means you get intimate, 5-Star luxury, and authentic wilderness adventures with members of the Maasai people. The camp promises the best in comfort, sustainability, adventure, and connection to culture.
The accommodations here include the Hemingway, and Simba Tented Suites which have large beds, en suite bathroom, and awesome views of the surrounding camp. You will experience optimal views of zebras, giraffes, and lions that visit the grounds. For an even more deluxe feel, choose the Luxury Tented Cottage.
There are six of these cottages that are named after the mountains they face. In the cottages there is a choice of two twin beds, or a king, full en suite bathroom, private porch, and mountain views. All rooms include, custom Italian linens, organic bath products, bathrobes, a safe, safari literature, solar electricity, and laundry service.
For an even more upgrade experience, book the Kanzi House & Pool cottage for all the same amenities above plus private 60-foot swimming pool, 4 person Jacuzzi, massage boma, and private dining too.
So, there you have it. If you are interested in going on another safari, or this will be your first, make Campi ya Kanzi the place you do it. The Camp is sustainable, has many unique, and ever present Big 5 game, amazing service, and Maasai culture. Learn about rates, and more at the link.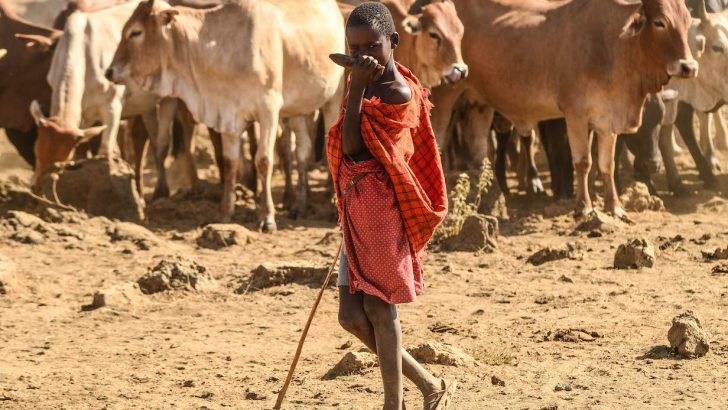 Images: Campi Ya Kanzi Kenya