The Saguaro Scottsdale Hotel is located in the deserts of Arizona and named after the cactus that blooms nearby. It may be in the desert, but once you step inside, the colors and decor are a welcoming surprise. This hotel is located in the heart of the arts district, so there is lots to do and see, as well as awesome shopping.
The scene includes nearby restaurants, coffeeshops, and 14 art galleries all in walking distance. The grounds also have a full sun pool, but if you want to relax in the shade, there is a pool for that too. While you are there, score yourself a private cabana.
Enjoy the spa, gym, grab a cruiser bike, and enjoy numerous other activities that will keep you entertained while you visit Saguaro Scottsdale. When you're not enjoying the greater facilities, enjoy your choice from 13 room styles. Perhaps the best for price, and layout is the Signature King.
This room has an outdoor patio or a step out balcony. So that you do not miss your shows, there is a 42″ HDTV with On-Demand, and if you need to do some last minute work, the large work desk, and chair in the room will come in handy. There is a iPod docking stereo in the room to set the soundtrack for your day as well.
Though there are many dining options nearby, you will not need to stray far for snacks, juices, cocktails or full out meals. At Saguaro Scottsdale, there are a few options to fill you belly like La Señora that serves an all day menu from breakfast, and all day. They also have Taco Tuesdays at this Mexican restaurant. Enjoy a small bite beside the pool, in addition to The Vault Coffee & Juice Bar for an instant refresher.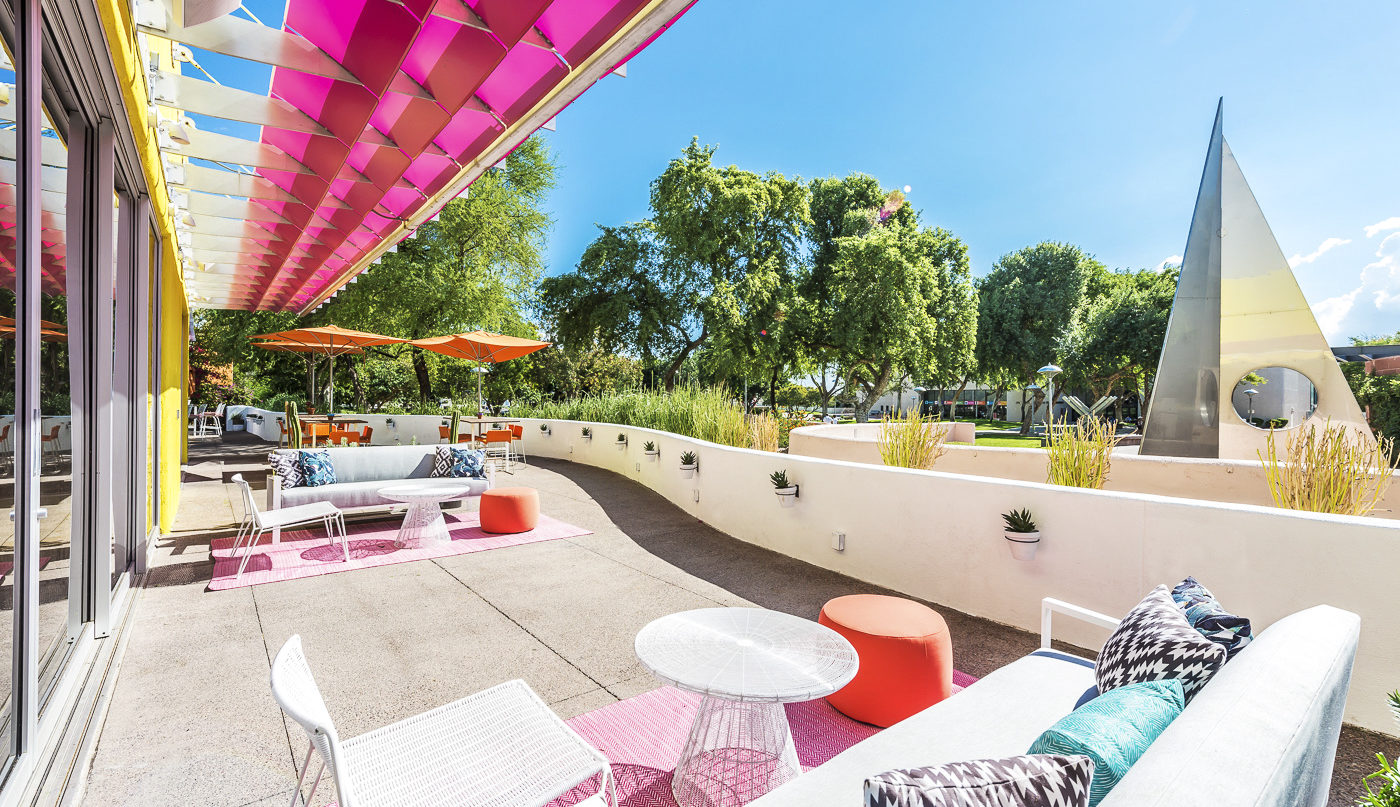 There is always something happening at Saguaro Hotel too. As we mentioned there is Taco Tuesday, but on Thursday, you can learn new ways to get fit with Paddleboard Yoga at Picante Pool, or live like the other half with the hottest pool party in Scottsdale monthly. There is never a shortage of things to do here. Even relax. Visit the link above to find out the exact right way to spend your time here. Your way. At The Saguaro.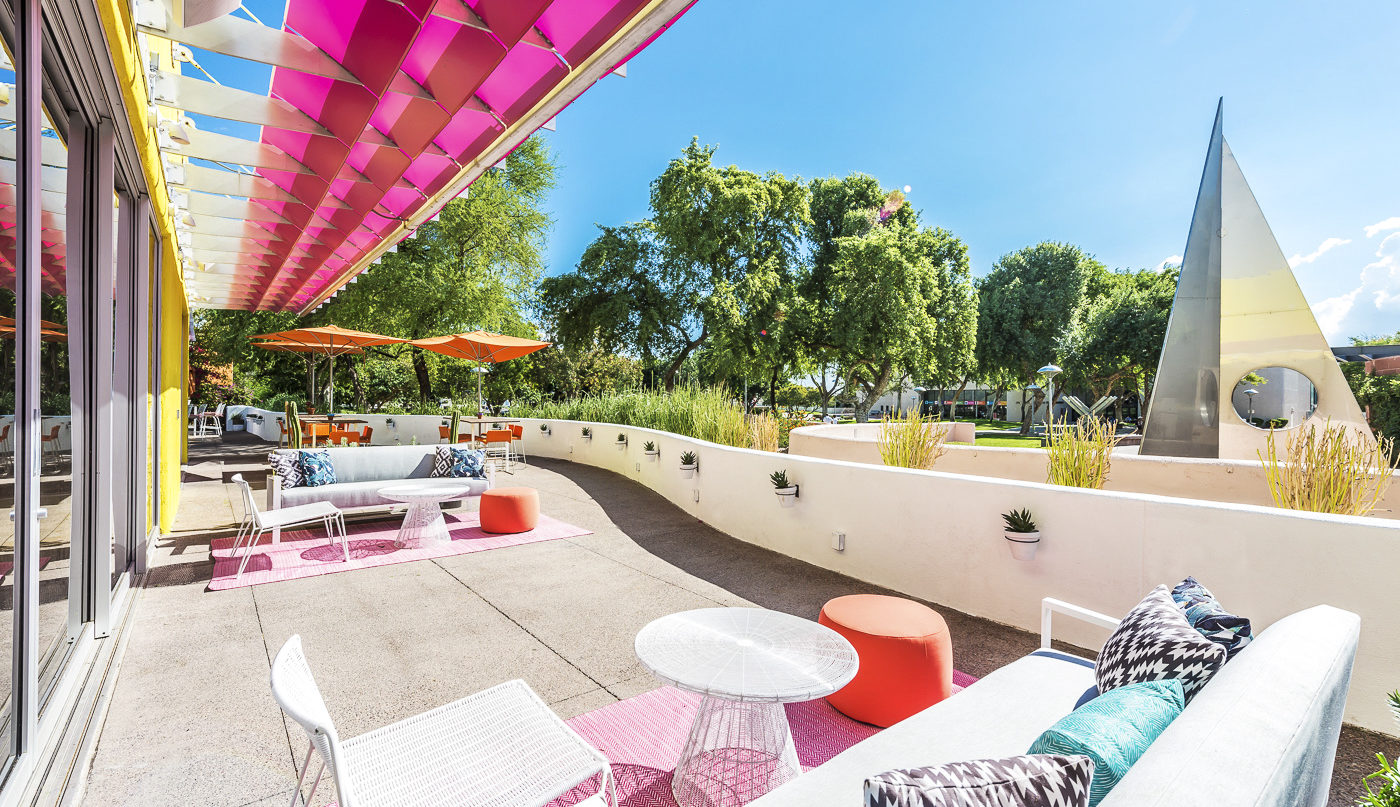 Images: Saguaro Scottsdale Resort