For those that crave adventure and something "different", we are going "out on a limb" and recommending Out 'n' About Treehouse Treesort in Cave Junction, Oregon. Located in the southwestern corner of Oregon and provides a truly UNIQUE vacation experience loved by young and old and not soon forgotten!
Besides just the FUN of sleeping in a treehouse, there are other daring activities for you to experience such as the mountain view ziplines, the tree-ascent zipline, a rock wall and the oh so popular Tarzan swing!!!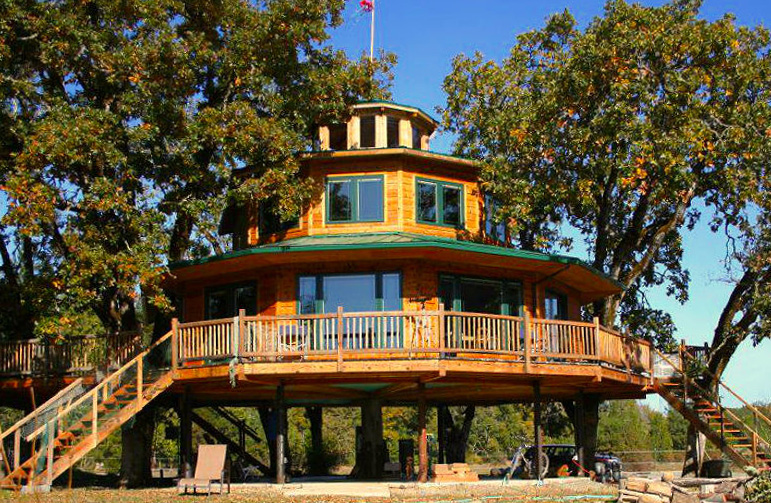 There is also a Morgan horse farm on site, so horseback riding is available as well as river rafting with the guidance of Liquid Expeditions Rafting on the Klamath River! There are arts and crafts available as well as music and other special events.
All of the treehouses are sturdy and VERY comfortable with all the amenities you will need for an unforgettable vacation!