If you seek adventure, or you desire to unplug from your daily routine completely, India's Andaman Islands is where you want to be. There area is well known for its azure waters, and green rainforests that let you simply breathe, and be one with nature.
People come from all over to enjoy the awesome beaches, dive sites that are alive with coral, unforgettable sunsets, and jungle that is alive with birds and other wildlife. Here, you can find the rustic, yet beautiful Barefoot At Havelock Resort that inspires you to reconnect with the land, and take in the beauty that is Havelock Island.
Barefoot at Havelock Resort has is an eco-hideaway with 30 cottages and one villa. All are fit with basic comforts, modern plumbing, hot water, ceiling fans and some with air conditioning. The beds are beautiful four-posters with very comfortable mattresses, linens and top of the line bathrooms amenities.
The most coveted spot at Barefoot is Nicobari Villa. The villa takes its inspiration from the traditional huts in the area. It features two of these huts that are interconnected to form a living/bedroom, and the other huts hosts a full bath. The Barefoot artfully layers locally grown Ti plant leaves to form the roof. Inside you get comfy sofa, writing table, chair and four poster bed. A private courtyard
Barefoot at Havelock also has an excellent small restaurant & bar that will make sure every meal is a delicious culinary experience. They serve freshly fished seafood, international delicacies, and locally raised livestock. Many love the wood heated stove taste that imparts smoky flavors in the food as well.
During your magical stay here, you will have the privilege of having No. 7 beach at your disposal, which is known as the best beach in Asia and perfect for sun-lovers. It is white, unspoiled sand next to a shady tropical jungle that grows thick, right up to the edge of this beach, so there is shade as well as sun.
Activities here include the Oma Spa for full out holistic relaxation. There are also kayaks for personal excursions, snorkeling, desert island camping with BBQ, and guided excursions through the rich jungle. A new package there is called Above and Below. The 10 day adventure includes tiger spotting, diving, and jungle exploration.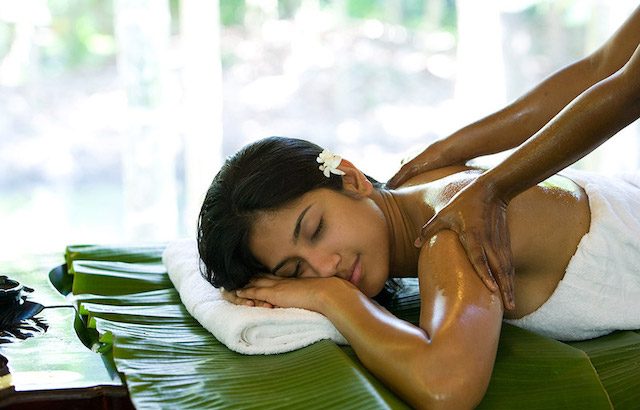 If you are looking for a private, laid-back island hideaway on one of the world's last undeveloped tropical islands, Barefoot At Havelock is where you need to visit. You will not want to leave and you will never forget this experience.